Nordon Pty Ltd is a privately owned South Australian Engineering company founded in April 1968 as an investment company, in the name of McGilton Pty Ltd.
In April 1985 our name was changed to Nordon Pty. Ltd. and engineering activities began.
Today, in addition to light General Engineering activities, we design and fabricate a diverse range of products in our premises at Edwardstown, Adelaide, South Australia 5039.
We also manufacture in-house products including:
Pneumatic Rod Bar Cutter This pneumatically powered, hand-held centre-cut shear can be maneuvered to any position for cutting all sizes of grade 450 foundation mesh or rod up to 10 mm diameter. Side-cut shears also available. CuttingRod bar cutting is trigger actuated...
read more
We are a specialist product design and CNC machine and assembly shop. We'll take your concept from an idea and transform it into a prototype and then we provide mass production.
Drawing Board -> Prototyping -> Production
Our design studio uses the last CNC design software, which we use to create engineering drawings for your products.
We send that to our CNC machinery for fabrication as a prototype so you can evaluate the product.
Once approved we can mass-produce the component for you.
Why we are
CNC aluminium Machining Specialists
At Nordon, we take pride in our expertise and state-of-the-art machining capabilities that enable us to produce high-quality aluminium components. Here's why we are your trusted partner for aluminium machining:
Extensive Experience
With years of experience in precision machining, we've honed our skills in working with aluminium, a material known for its unique properties. Our seasoned machinists understand the intricacies of aluminium machining, ensuring that every component we produce meets the highest standards.
Versatile Tooling
Nordon boasts a vast inventory of over 400 milling tool holders for our milling machines. This extensive selection allows us to choose the most suitable tool for each specific job. Whether it's for intricate detailing, precision cuts, or surface finishes, we have the right tools for the task.
Cutting-Edge Technology
Our commitment to staying at the forefront of machining technology means we employ the latest cutting tools, CNC programming techniques, and CAD/CAM software. This ensures maximum precision, efficiency, and quality in every aluminium part we produce.
Optimal Toolpath Strategies
We use EdgeCAM, a cutting-edge CAM program, to create toolpaths that minimize tool engagement and reduce the likelihood of tool wear or breakage. This expertise results in efficient machining processes and reduced lead times.
3D Modeling Expertise
Nordon utilizes Inventor, a powerful 3D modelling package, to modify or create 3D models for machining. This software allows us to meticulously plan and visualize the machining process, ensuring precise results and efficient material utilization.
Rigorous Quality Control
Nordon maintains rigorous quality control measures at every step of the production process. We employ advanced inspection and measurement techniques to guarantee that the aluminium components we deliver meet and exceed all required specifications and tolerances.
Commitment to Safety
Safety is paramount in our operations. We adhere to strict safety protocols, providing a secure environment for our team and ensuring that the manufacturing process is free from accidents or injuries.
Collaborative Approach
At Nordon, we prioritize open communication and collaboration with our clients. We work closely to understand their unique requirements, enabling us to tailor our machining processes to their specific needs.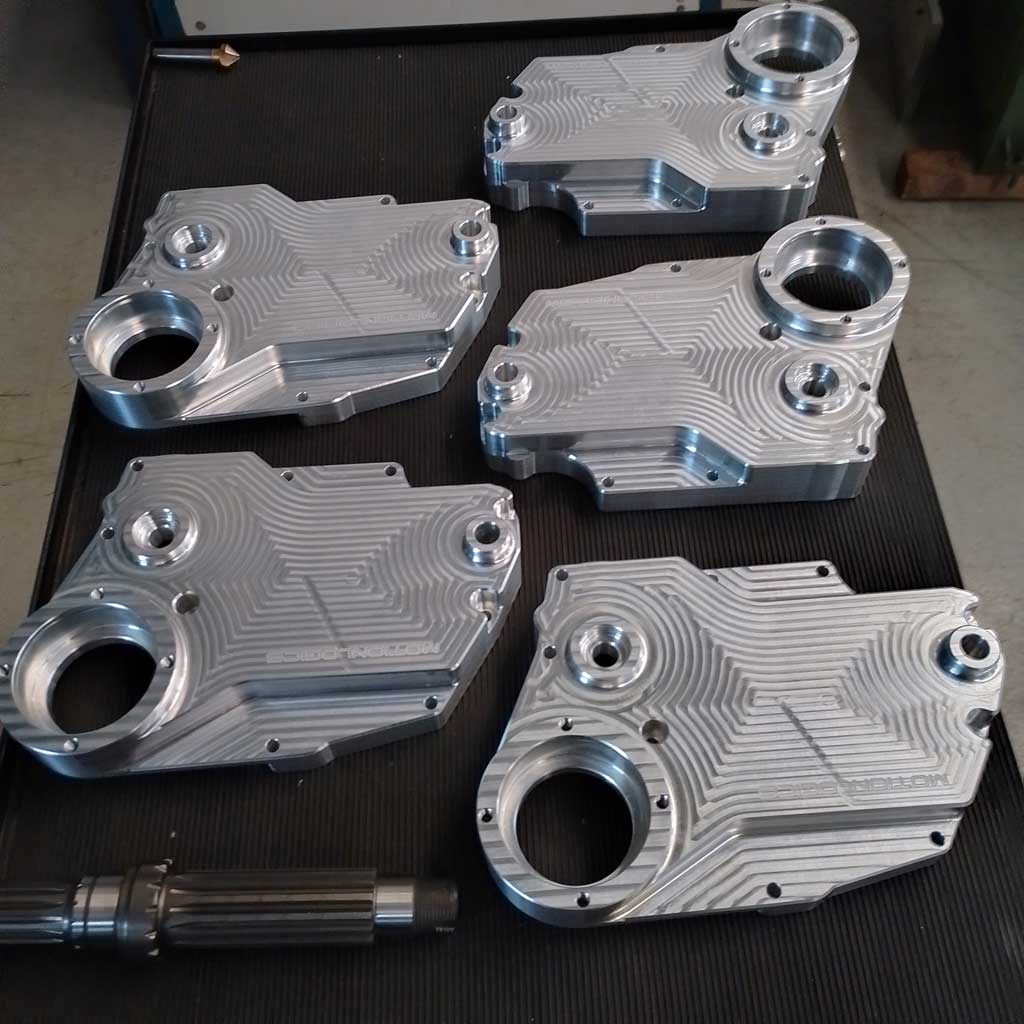 Yamaha XS1100 Chain drive conversion assembly manufactured by Nordon.
Samples of CNC Machined components. 
When you choose Nordon for your aluminium component machining needs, you're selecting a partner with the knowledge, tools, and dedication to deliver top-notch results consistently. We take pride in contributing to the success of companies by manufacturing precision aluminium components that meet the highest industry standards.
If you have any more questions or would like to discuss your specific project requirements, please feel free to reach out to our team. We're here to assist you every step of the way.
In Our Workshop
Nordon utilises a range of CNC manufacturing equipment.
We have a range of sophisticated machinery as well as the skills and 30+ years of experience using our CNC Machine fleet in prototyping as well as short and long-run production of custom products and components.
Computer Numerical Control (CNC) Machine
Computer Numerical Control (CNC) machining is a manufacturing process in which pre-programmed computer software dictates the movement of factory tools and machinery.
The process can be used to control a range of complex machinery, from grinders and lathes to mills and CNC routers.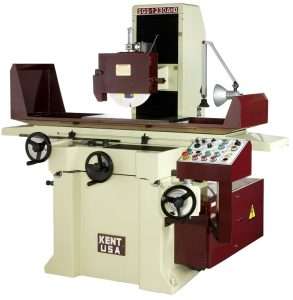 Tool Room Surface Grinder
A Tool Room Surface Grinder with Auto Feed is a specialized grinding machine designed for precision surface grinding. Ours is equipped with automated feed mechanisms, allowing for efficient and consistent grinding of workpieces.
This versatile tool is widely used for both prototyping and bulk projects for finishing surfaces with exceptional accuracy.
CNC Vertical Machining Centres
A CNC Vertical Machining Center is a versatile and powerful machine tool used for a myriad of machining operations. It features a vertically oriented spindle, which holds cutting tools that can move along multiple axes. This flexibility allows us to produce highly accurate components with efficiency and consistency.
Nordon has 2 Pinnacle CNC machining Centres:
3 axis machining centre
4 axis machining centre
Pinnacle CNC Machining Centre 3 & 4 axis
The 3 axis CNC machine is used to carry out a variety of machining tasks, including cutting, drilling, and milling. 
We also have a 4-axis CNC Machine in our workshop for more sophisticated CNC Machining
Electronic Discharge Machine
Our Electronic Discharge Machine is used to electrically remove excess material from the workpiece during the machining process.
The Electronic Discharge Machine works by applying cycles of electrical sparks across the gap between the machines electrode and a conductive workpiece.
We typically use this method is for machining refractory metals and hard materials, which are difficult to machine with conventional machining techniques.